Military Tribute 11-10-17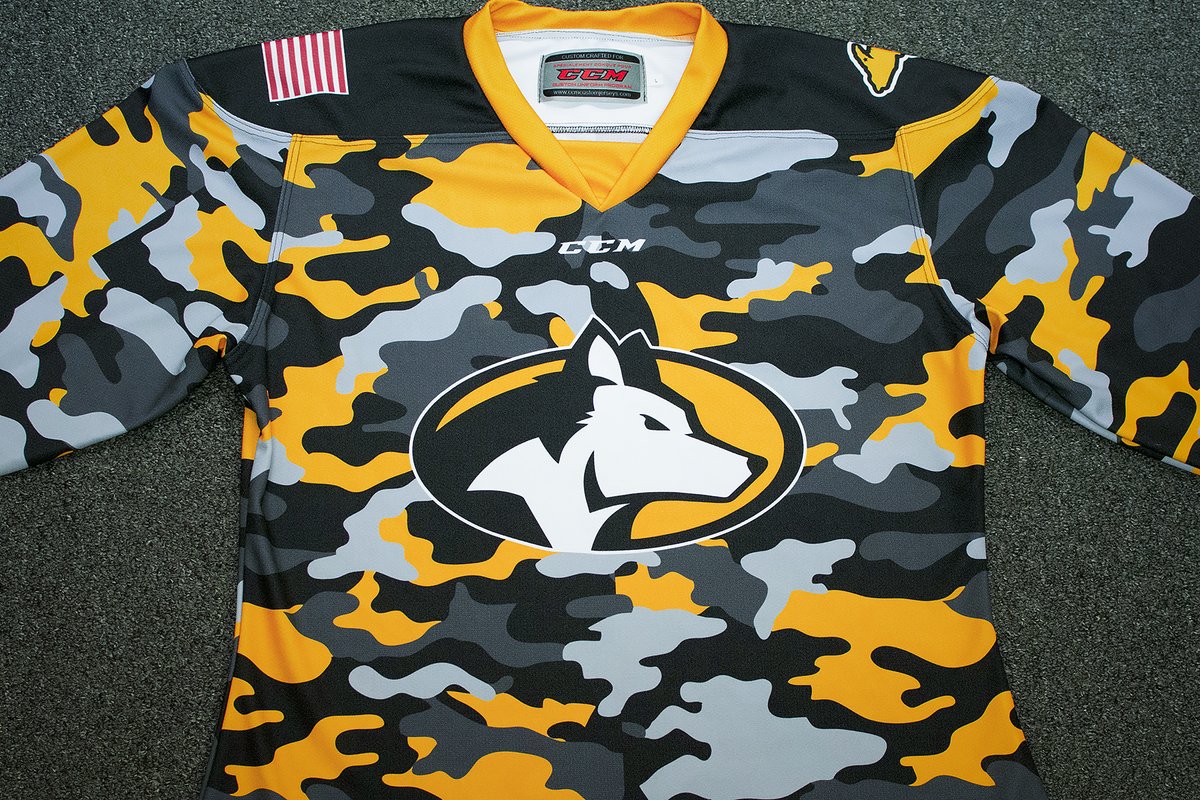 All images of this jersey by Michigan Tech University

Comments:
To honor active military and veterans, Michigan Tech wore these special camouflage theme jerseys vs the Northern Michigan Wildcats on 11-10-17. John French, who was a former Huskies player (1993-94) and wounded warrior was honored during the game and dropped the puck with his children in a special pregame faceoff.

The jerseys utilized fully sublimiated construction. Besides the black-gold-grey camo pattern for the jerseys, the other first was that the jersey featured the new Huskies logo for the primary crest. The left shoulder featured the now familiar map of Michigan's UP. The US flag was placed on the right shoulder, however as a few fans noted prior to the game, the flag was incorrectly presented with the stripes leading. This was an unfortunate error for a military tribute jersey.

The CCM logo was placed on the back of the neck and directly below the front neck. The WCHA logo was present on the right chest of the game jerseys. A few extra jerseys were made as well for Blizzard T. Husky, former player John French, etc. Unlike the game jerseys, they did not have the WCHA logo on the front.

Rather than the players' names, the jerseys had MICHIGAN TECH placed above the numbers on the back of the jerseys. This was because the jerseys were to be sold via silent auction during the game to raise money for Copper Country Veteran's Association. As a result, it unlikely many of these one game wonders will find their way into the hands of collectors.